Loving God. Loving People. Changing Lives.
Service Times | 7:00PM Friday
Reaching the Lost in Clover, SC
Walk with God through the guidance of Clover Christian Fellowship. We are a Christian church located in Clover, SC that holds weekly worship services. Our congregation is dedicated to reaching out to the community and sharing the Gospel, letting everyone hear about the love that Jesus Christ has for us. We are here to help our brothers and sisters strengthen their relationship with the Lord.
Clover Christian Fellowship was organized in 1983 to be a mission-oriented church that would support local and worldwide missions. The church was organized as a nondenominational church, and people of all denominations are welcome.
Healing Hearts & Restoring Souls
At CCF, we strive to be the hands and feet of Jesus. As a body, we strive everyday to become the example of discipleship, leadership, and relationship in the Clover area.
Through dynamic worship, creating community, and being steadfast in understanding the Word of God, we firmly believe that we're to be the foot-soldiers for the Kingdom of God.
Want To Know More?
"Church as usual" is not in our vocabulary at Clover Christian Fellowship. We believe that EVERYONE is called to fulfill the Great Commission (Matthew 28:16). That's what we've been put here on this Earth to do, and that's what we're going to do.
Our Beliefs
We believe that both the Old and New Testaments are the divinely inspired Word of God.
We believe in one God, existing in three persons: God the Father, God the Son, and God the Holy Spirit.
We believe that Jesus Christ became man, without ceasing to be God, so that He might reveal God and redeem sinful man. Salvation is by God's grace through faith in Jesus Christ.
We believe the Holy Spirit convicts the world of sin and comforts, sanctifies, and empowers the believers. We believe the Holy Spirit empowers the believer with spiritual gifts to carry out the work of Jesus.
We believe in the baptism by water of believers, symbolizing the believer's union in the death and resurrection of Jesus Christ.
We believe in the observance of the Lord's Supper, commemorating the sacrifice of our Savior for all mankind.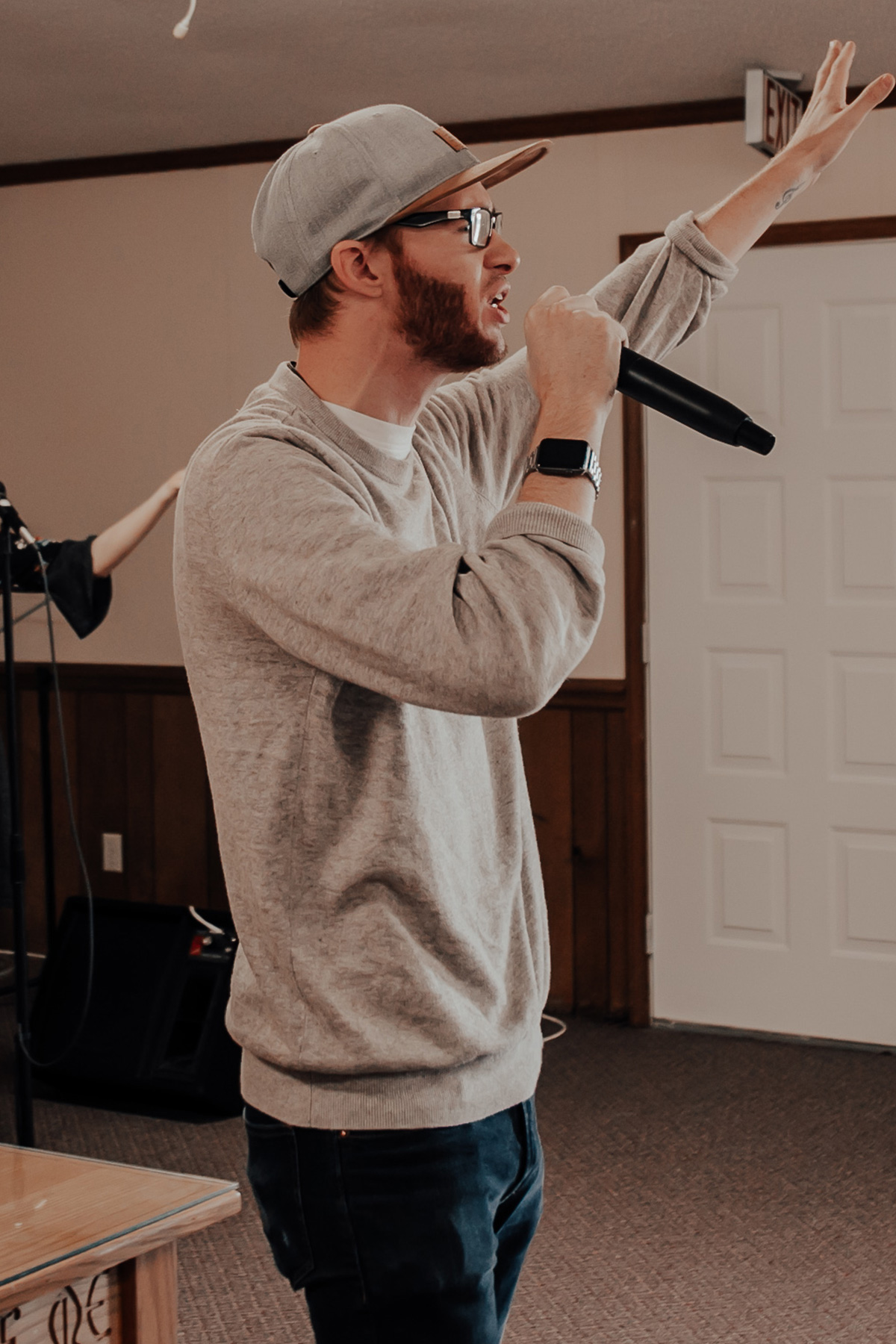 Samuel Christopher
Senior Pastor
Samuel Jordan Christopher first felt the call to full-time ministry as a young boy. He began serving in altar and intercessory ministry at youth conferences across the country, and has since served as a youth pastor and now the Lead Pastor of Clover Christian Fellowship.
Samuel and his wife Elizabeth have a strong passion for reaching the lost. They have seen and experienced walks from all parts of life, and they understand what it takes to pull those who don't know the Gospel out of the trenches and to preach the unadulterated truth. Their goal is to build up a body of believers to fulfill the Great Commission (Matthew 28:16-20). They believe raising new and seasoned Christians to be on fire for Christ is their assignment, and they daily take up their cross and live out their purpose as God has called them to do.
Online Giving
Fast. Convenient. Giving at Clover Christian Fellowship has never been easier.